Journal Entry:
Sun Feb 27, 2011, 6:56 AM
---
Thank you
for all the



and thank you so kindly for the amazing support

Please excuse the fact I do not comment each work I visit or fave because dA drives me crazy with Spam notifications...

♥ ♥ ♥
---
EXPLANATIONS
♥ ♥ ♥
Maybe you saw I was off for one week these last days and it was for resting, to take care of myself during a not so good health period.
Fighting against two infections from more than 15 days, I had to - I couldn't support anymore painful - take antibiotics and cortizone,
me who does not like at all take chemical medicine.Unfortunately, this treatment let me totally exhausted being not able to switch on my computer
and stay sit down at my desk. I had thought on last Wednesday than I could be better on last Thursday, but here we are, it is Sunday
and I am back here with you for a little time. I will not be really able to have a full activity before several days, because I always am taking antibiotics,
and I will have to take cortizone, one more time on next Tuesday morning certainly for a week...
A chirurgical operation has a date with me on the afternoon of 1st March and I do not really know how I will feel after that.
So please, forgive the little number of comments I will leave on next days and also the little faves I will collect and
actually I will answer today for some of them, especially my notes and also to review what's happening about contests in groups
where I engaged

with your help on my donation pool.
And because I received several messages telling me with a lot of kindness that you miss my works, and even if I do not can stay here for a long time,
giving me occasions to fave and comment, or make features and highlights, I will try to share with you several of my works realised on these last weeks,
many are ready for uploading. In this way, I will be, at least, a little bit with you... Because for one week off, I have more than 16.500 group and friend's messages,
and actually, you can be sure I will not be able to show all new stuffs, journals and others polls and I'm sure I will miss a lot of amazing works, unfortunately.
I hope the life is kind you and my thoughts goes to all suffering people accross the World,
and than Freedom make a most beautiful World.
Life must go on!
---
STILL LIFE AND MACRO FEATURES
♥ ♥ ♥
:thumb140021678: :thumb198927741:
:thumb135565789:
---
MACRO DROPS TUTORIAL
♥ ♥ ♥
French & English
---
SELL
♥ ♥ ♥
I sell high quality print on personnal demand by Email / note
---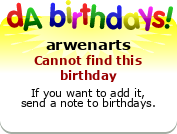 ---
Listening to: Ayo
Reading: Isaac Asimov - Robots Cycle
Watching: Art
Drinking: Ayurvedic tea