Journal Entry:
Sat Mar 26, 2011, 8:16 AM
---
Thank you
for all the



and thank you so kindly for the amazing support

Please excuse the fact I do not comment each work I visit or fave because dA drives me crazy with Spam notifications...

♥ ♥ ♥
---
ONE THOUSAND TIMES THANK YOU
♥ ♥ ♥
At first, I would like to express my gratefulness about all your kind messages during my convalescence, they helped me so much to feel better and gave me power to come back as soon as I could.

I was amazed on this morning discovering you now are 1483 watching me and my deviations were viewed 300,554 times! Thank you so so much for your support...
And again, I would like to thank you for favourites and lamas I always collect joyfully! It will certainly help also in new ways in my works, experimenting others subjects and others kind of lights, so I hope you will follow me in a growing world of mine.

---
DONATOR'S FEATURES
♥ ♥ ♥
The goal of this entry is also to feature last donator's on the donation pool (essentially for contests, as you can read it on the main page).
At first, a special thank you to a another big fan of flowers
AndreasHensel
who gave for the second time, what a wonderful friend you are Andreas!
Hereafter, some choosed pieces from his
GALLERY
:thumb196677216: :thumb195340904:
:thumb192549289: :thumb197561767: :thumb202264474:
:thumb199924507:
At second, thank you very much to
Orcadus
a nature photographer with a large kind of subjects,
from macro to landscapes you will can show on his
GALLERY
---
ANIMAL FEATURES
♥ ♥ ♥
---
FLOWERS FEATURES
♥ ♥ ♥
:thumb201139182:
:thumb169276740: :thumb201139232:
:thumb201899117:
---
PORTRAITS FEATURES
♥ ♥ ♥
:thumb200844150:
Listening
RUMER on deezer
---
MACRO DROPS TUTORIAL
♥ ♥ ♥
French & English
---
SELL
♥ ♥ ♥
I sell high quality print on personnal demand by Email / note
---
---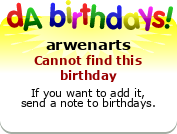 ---
Listening to: Rumer
Reading: Jo Nesbo
Watching: Art
Playing: With my camera
Drinking: Ayurvedic tea

Watch

thanks so much

Reply

Good to hear that you are feeling better!

Have a wonderful sunday!

Reply

I hope everything will get even better for you!

thank you!

Reply

I'm so happy that you feel better, Myriam.

It's a beautiful feature and I already have some pieces in my favs.

Reply

Reply

I am very pleased to here that you're getting better and better Fairy!


And always, wonderful features!!!



Reply

Thank you Little Fairy, I had not all the time I wanted these last days, I had to prepare many things about my daughter's trip to London on tomorrow morning and we will have to wake up at 4:30 am! LOL
But she's so enjoy about this trip!

Have a marvellous Sunday dear

Reply

Wow, London! That's great for her!
I hope that you get the packing done and a good night sleep!
I will try and I hope you and your daughter have a great Sunday!


Reply

Thank you sweetie, all is ready now, I will just miss some sleep tomorrow morning, but it will be fine...
And about trips, I know yours is in April... When do you go to Germany? How much time will you get there?
From Paris with love

Reply